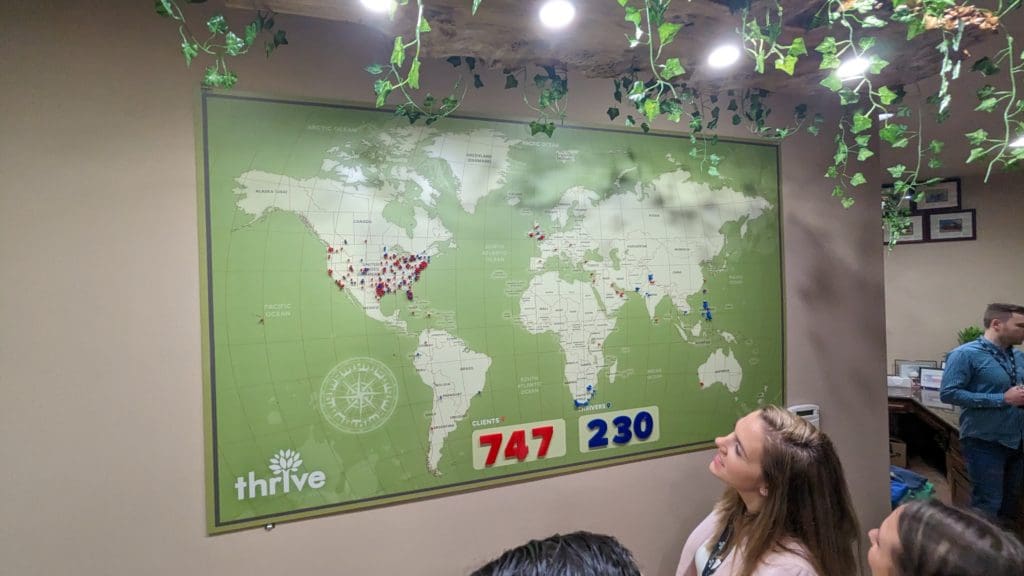 I took this photo at the home office of Thrive.
It shows where the 230+ employees of the company live and it shows where the 747 current clients are located, too.
It's fantastic to see both are all over the world.
That makes me happy because it means that our processes of building working relationships isn't limited to our culture.
It works because the sales conversation leverages fundamental motivational psychology that every human on earth shares at a core level.
Once you unlock that, you can work with anyone from anywhere.
Want to see how that can work for your own business? Hit reply and let me know. Let's get a time on the calendar to talk about your opportunities.
Best thoughts,
~Jonathan
PS: are you active on YouTube? I'm a handful of subscribers away from 500; it's a silly milestone without any real meaning, but it'll be nice to hit it. Click on over and subscribe if you'd like weekly videos that go deeper into the psychology of sales, negotiation, motivation, relationships, and more.