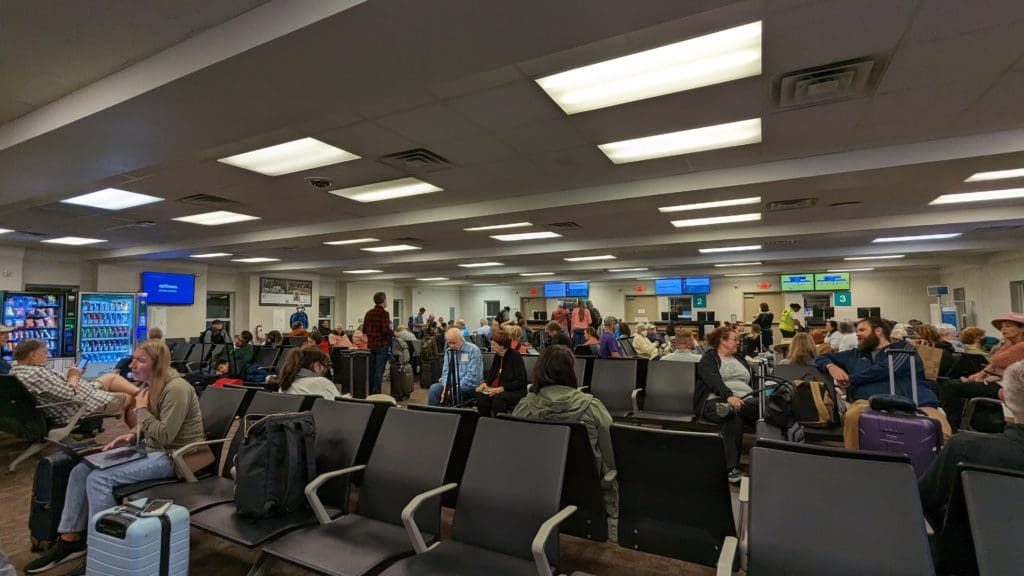 I'm back at the airport. Big surprise!
Today I'm heading to Omaha for a keynote speaking engagement tomorrow.
There's a franchise conference going on & I'm going to be talking with all the franchise owners at the annual gathering.
My mission is to help the owners leave with a set of tools that they can take back home to build a strong business.
I love it.
While I'm doing that I'm also promoting a rare ticketed event back home in Asheville.
I'm submitting the event to a boatload of "things to do" websites with a link back to the site.
It helps me sell tickets in the short term & it also helps me in the long term by getting backlinks from high quality news sites and other high traffic sites.
Never ceases to amaze me that in the 21st century I can wait on a plane for one job while working on another job that gets me results now & in the future.
It's incredible what we can do when we understand how to leverage technology, our time, and our ideas for success.
What's the best strategy that you use and what does it get you?
Best thoughts,
~Jonathan