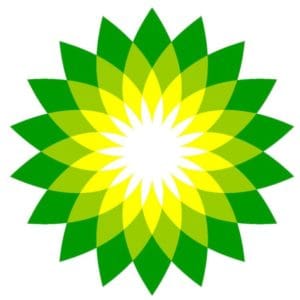 ---
Your ability to lead, influence, or persuade is the result of one skill: how well you CONNECT.
In "[think] Like A Mind Reader™," world-recognized expert in human psychology & performance, Jonathan Pritchard, reveals the psychology, creativity, and innovation that goes into making the impossible possible. It's an interactive experience focused on lateral thinking, dynamic problem solving, and connecting with people in person & virtually.
The lessons shared during the presentation are instantly applicable to the business world of marketing, employee engagement, customer acquisition, and beyond. Jonathan encourages you to share your imagination, discover your talents, and imagine a better tomorrow.
Dream the impossible, and make it real.
Jonathan can't teach you how to be psychic, but he can teach you the next best thing how to:
[Think] Like A Mind Reader!
(Jonathan's most-requested presentation)
---
Attendees will learn:
Why "thinking outside the box" is impossible.
What the "box" truly is, and how to make it work for you.
Why motivation is useless.
What works, instead.
How to avoid the procrastination loop
Which is more important: trust or likeability.
A simple (but AMAZING) mind reading trick.
And much more. . .
Please contact Jonathan to inquire about available dates, or to confirm an existing booking.
---
OTHER TOPICS INCLUDE:
INNOVATION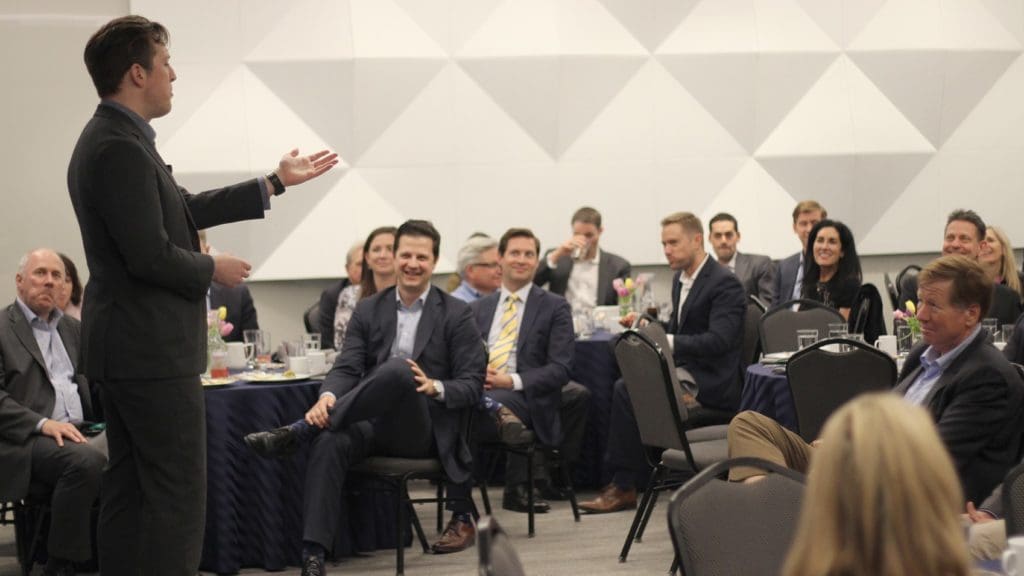 Technology is advancing faster than ever, and it can be difficult to understand how to think about the rapid changes in our virtual & real lives. The impacts of new developments are far-reaching, and it's important to know how to navigate the shifting landscape of change. Jonathan is a professional development mentor at the world's #1 technology incubator, 1871 in Chicago. He sees bleeding edge technology, and works with entrepreneurs to communicate their incredible advancements. Jonathan brings those experiences to the stage, and helps your audience see farther into the future than ever before.
---
INFLUENCE WITH INTEGRITY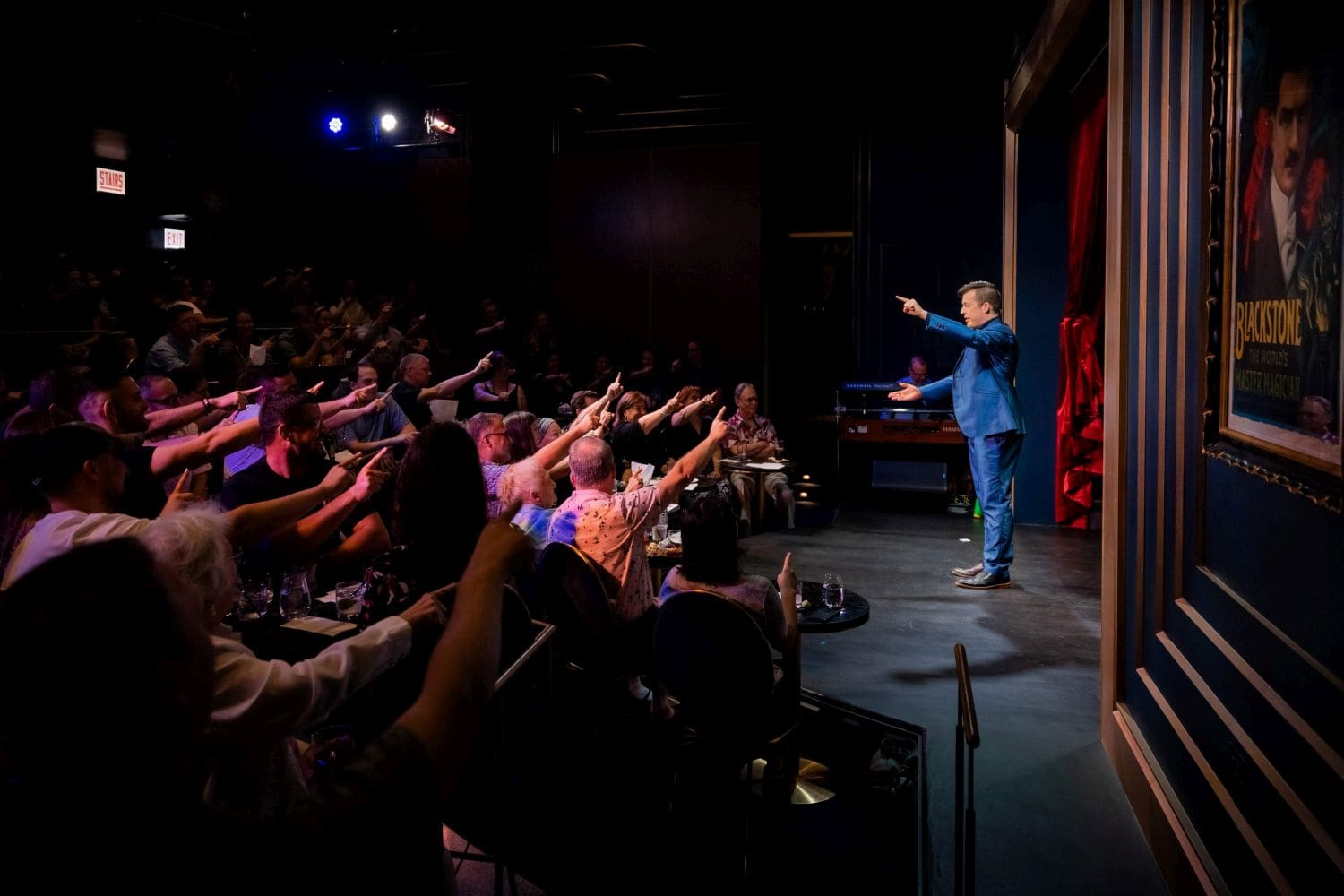 As a Mentalist, Jonathan has to instantly create rapport with audiences and make them feel comfortable in unfamiliar situations. At the heart of this skill is influence & persuasion techniques that Mentalists have used for thousands of years to create instant trust. They also use these techniques to influence behavior, decisions, and the opinions of strangers; a handy skill to have! Learn how to protect yourself from those who would use it for wrong, and learn how to use it for good in your own life.
---
LOOK OVER THERE
Mentalists & Magicians have been using misdirection to make sure their secrets stay. . . secret! Dive deep into the science of attention, focus, and leading interest with implications in networking, marketing, and beyond. Reclaim your sanity from all the digital distractions in your life!
---
ELITE PERFORMANCE
This is Jonathan's favorite term for "showmanship." Every single interaction is an opportunity to present your best self to the world. If you understand the essentials of communicating great ideas, the money will follow. Jonathan will demonstrate incredible feats of mental performance, and then show your team how its done (and how to do the same in their sales, marketing, R&D, etc). Learn how to present ideas in a way that gets attention. Investor pitches, sales meetings, and beyond.
---
EFFECT FIRST
When designing a show, the first thing the performer asks is, "What effect do I want to have on the audience? What idea, feeling, or emotion do I want them to walk away with?" From that answer, the rest follows. The same goes for business. Entrepreneurs & leaders absolutely set their goals before they can reach them. With this presentation, be ready to believe that even the seemingly inconsequential can be a part of the greater plan.
---
I'MPOSSIBLE
With the smallest line and a little emphasis, you can turn the impossible into a mantra for success. Mentalism is the art of doing the impossible (and making it look easy). To the audience there's no possible explanation, but to the Mentalist it's just another day in the office. Jonathan will show the audience how to accomplish something that would normally take weeks, and a member of the audience will do it in moments.